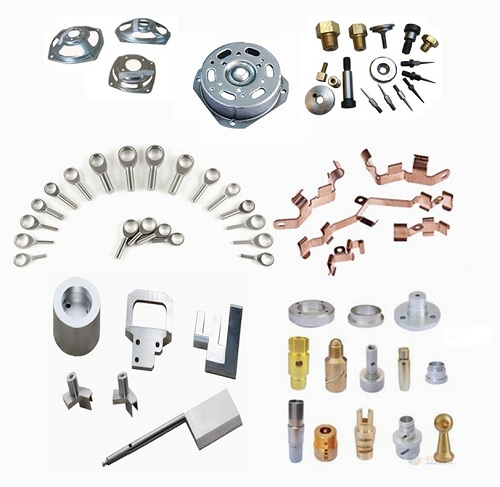 Established in 1980, China Jiangsu International Group (Jiangsu Tech) is one of the leading precision metal parts suppliers in China, we offer high quality small metal parts with competitive prices according to customer's drawings and specifications.
We are experts in metal parts such as forging parts (hot forging & cold forging), casting parts (investment casting & die casting), metal stamping parts, CNC machining parts, metal injection molding (MIM) parts, plastic injection parts, sanitary valves, various hardware products and so on.  We serve a diverse range of applications in diverse industries – Automotive, Industrial, Electronics and Medical.
If you have any enquiry for quotation, please contact us freely. Our efficient and friendly sales team will always offer you very competitive quotations and a fast response to all your enquiries.
Main Products and Services:
1. Metal Casting: Die Casting, Sand Casting, Gravity Casting and Investment Casting
2. Metal Forging: Hot Forging, Cold Forging, Cold Forming
3. Metalworking Service: Metal Fabrication, Sheet Metal Fabrication, Structural Metal Fabrication, Metal Frame Manufacturing, Welding Service, Cutting Service, Metal Bending, Plate Rolling, Metal Roll Forming, Sheet Folding, Metal Stamping, Deep Drawn Stamping, Expanded Sheet Metal and Metal Perforating.
4. Precision Machining Service: CNC Turning, CNC Milling, CNC Drilling, CNC Boring, CNC Grinding, CNC Cutting, Laser Engraving and Laser Marking.
5. Plastic Molding: Injection Molding, Rotational Molding, Blow Molding, Vacuum Forming and Thermoforming.
6. Powder Injection Molding: Metal Injection Molding(MIM), Ceramic Injection Molding(CIM)
7. EDM Machining Service: Wire EDM Machining, Sinker EDM Machining, EDM Hole Drilling Service and Small Hole EDM Machining.
8. Heat Treatment Service
9. Surface Treatment Service
10. Assembly
11. Packing
12. Testing Report, QC Report